I've been working on a post about General Hospital for five or six days now, and it is taking much longer than anticipated to gather and articulate all of my feelings so in order to keep somewhat on track with this project, I am tabling GH for a bit and posting this tribute to Julia Sugarbaker Designing Women right now.
My mom watched Designing Women so I can't really recall a time when the show wasn't part of my life.  When I got older and could appreciate the show's feminist themes (in rerun, of course), I immediately latched on to Julia Sugarbaker.  As far as I can remember, she doesn't use the word "feminism."  I am generally for using the word (this is just one of the many things to love about Tina Fey), but Julia somehow gets around it.  While the word feminism feels useful to me an articulation of all the things I believe, the word can be polarizing, especially for a mainstream audience.  What Julia does is lay out individually each of the values that I let the word feminism stand for.
She has the kind of passion for politics that extends to the people who make politics happen.  However, I would never shirk my jury duty duties—though I might have the potential for being a jury duty Nazi.
She stands up for the people she loves in a way I do on the inside.  I'm not the verbal scolder that Julia is.
She has "been distinctly pro-labor all her life."
On top of the wardrobe and pop culture references, the show's stance is very much a product of its time.  It aptly embodies the 1980s Men Are From Mars, Women Are From Venus attitude that third wave feminists like myself have been trying to get out from under—because it really is so much more complicated than that.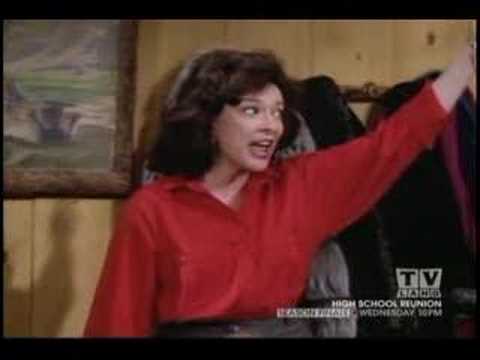 Designing Women took a risk in having a female-centric cast, and its ratings were never Friends-caliber.  I
I don't watch many—if any—other shows set in the South, and I appreciate so much a show that makes its setting a character.  These Designing Women ladies know they live in Atlanta and they are proud of it.  It feels artificial to ignore where a group of characters live.  This show never does that.